How to connect solar panels to the National Grid
While it is possible to have a solar PV system that is not connected to the National Grid, choosing not to connect means missing out on potentially lucrative incentive schemes like the government's Feed-In Tariff (FIT). Here is a list of FAQs on connecting to the National Grid.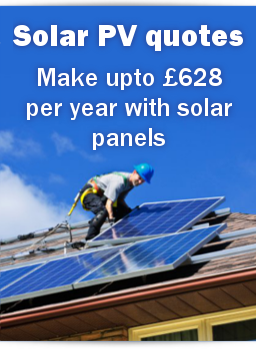 Why should I connect to the grid?
For financial benefit. Connecting your solar PV system to the grid allows you to take advantage of the FIT, which gives you a fixed amount of money for each kWh of electricity you generate. On top of these payments for energy generation, you also receive a sum of money for feeding any surplus energy into the grid. By combining these two payments with potential savings on energy bills, you stand to make up to £695 a year by connecting.
How do I go about connecting to the grid?
Your installer should do most of the hard work for you. Once your system is set up, your installation company will supply all of the necessary information to your District Network Operator (DNO), who will ensure that you're connected to the National Grid and ready to take advantage of the FIT scheme. To be eligible for the FIT, both your installer and your solar PV system must be certified by the Microgeneration Certification Scheme.
Is a connection to the grid guaranteed?
For smaller systems, the installer will generally only need to inform the DNO of your connection within 28 days, providing that your system complies with engineering recommendation G83/1-1 Stage 1. Essentially, this means that if your system's output is less than 3.68kW (a 3.68kW system with a 100% efficient inverter, for example) then it can be connected to the grid. Larger systems can qualify if the efficiency of the inverter results in a 3.68kW output (e.g. a 4.5kW system running at 81% efficiency).
For larger systems (anything above a 3.68kW output), the DNO needs to give permission before you can start supplying energy to the grid. They will investigate whether the grid in your area can handle the extra energy that your system generates, and will identify any improvements that might need to be made in order for it to do so. You will be responsible for the cost of these improvements (costs are regulated by Ofgem).
Are there other requirements?
In addition to the tests carried out by the DNO, you will also have to provide your FIT supplier with an Energy Performance Certificate (EPC). This certificate shows the energy efficiency of your property, giving it a band rating from A to G. To get the regular FIT rate, your property needs to achieve a D rating, which is the average band for homes in the UK.
How do I get an EPC?
If you bought your property after 1st October 2008, you should already have one, as the builder or previous owner was legally obliged to provide it. If you purchased your property before this deadline, you may need to arrange an appointment with a Domestic Energy Assessor, who will survey your property and give it a rating. More information can be found in our guide to EPCs.