Spark Energy collapse – what are your options?
Just days after Extra Energy went under, another small energy supplier has gone bust. Spark Energy has announced it has ceased trading, affecting 290,000 households. If you're a Spark Energy customer, here's what happens next.
when the regulator appointed Scottish Power to take over Extra Energy's contracts earlier this week, all customers will still be billed by Spark and contacted by Spark's customer service team.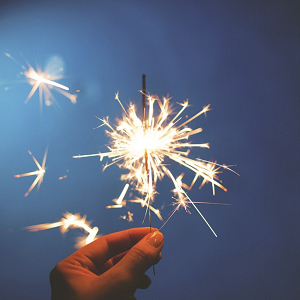 This is because Ovo Energy has also acquired the Spark Energy Ltd, which is Spark's operating company, and will continue to use the Spark Energy brand.
But what exactly does that mean for existing Spark Energy customers, and even customers of Ovo Energy?
What happens to your energy contract now?
In short, nothing at all will happen to your energy contract – because Ovo Energy have acquired Spark Energy, customers will stay on the same tariffs and will still be billed by Spark Energy. And queries will also be dealt with by Spark Energy customer service team.
It might still be worth making a note of your latest gas and electricity meter readings, in case there are any discrepancies between your actual meter readings and the figures held by Spark Energy.
And there'll obviously be no disruption to your supply.
Can you switch from Spark to a new supplier?
Ofgem suggests you hold off switching supplier for now – and if you were previously happy with the service offered by Spark Energy, you might feel there's no need to switch.
The decision is completely yours, but the collapse of Spark Energy and subsequent buyout by Ovo Energy is as good a reason as any to consider your options. If you're on a variable rate, with either Spark or Ovo, will your rate increase to help facilitate the buyout? Or, if you're on a fixed rate deal that is up soon, will your new rate see a massive price increase to mitigate the take over?
It's worth comparing deals regardless, if only to see how much you could save – your energy bills will naturally increase in winter, as you use more energy to light and heat your home, and switching to a better deal is a quick and easy way to help keep these bills down.
The good news is that you won't be charged exit fees if you decide to switch to another supplier, so it could well be worth using this window of opportunity to switch to a better deal. To run an energy price comparison, just enter your postcode in the box at the top of the page.
What if you were in credit with Spark Energy?
If you are were in credit with Spark Energy, all outstanding credit balances will be honoured, including anything owed to both existing and former customers of Spark Energy. Any credit on your account can be used to offset any future energy use, which could come in handy as winter bites.
What if you owed Spark Energy money?
If your account was in debt when Spark Energy went bust, there'll be no change and you'll still owe the money to Spark.
What if you were already switching from Spark Energy?
If you were already in the process of switching from Spark Energy when it went bust, your switch will go through as normal.
Why did Spark Energy go bust?
Spark Energy is the seventh small energy supplier to go under this year – and the second this week! – and it seems meeting government targets is once again the problem. But while Extra Energy blamed the strains the government's energy price cap for its collapse, it seems renewable energy targets are behind the demise of Spark – the news of the company's failure comes just days after it missed a deadline to make a £14.4 million renewable energy payment.
As we said after the Extra Energy collapse, don't let this news put you off choosing a smaller supplier, but make sure you choose carefully – although cutting costs will almost always be the biggest incentive to switch, cheapest isn't always best.
What if my energy supplier goes bust?
It's not often that an energy supplier will go bust, but it can happen - this video shows what you need to do if your supplier suddenly stops trading
Click here to run an energy price comparison, and see if you could be paying less for your gas and electricity.
---